NOBODY KNOWS LENOX VILLAGE BETTER
THAN THE LENOX VILLAGE EXPERT,
DIANE CRAWFORD COREY!

Search for available Lenox Village properties by clicking here


Thanks for counting on me as your neighborhood Realtor for all of your community real estate needs!

As a licensed Broker, Realtor, SFR (Short Sale & Foreclosure Resource), and eAgent with Keller Williams Realty, and an active member of the Lenox Village community, I have made it my utmost priority to make this community my area of expertise. I LOVE this neighborhood and want to do everything in my power to continue to make Lenox Village such a fantastic place to live. Lenox Village is a unique community unto itself, and therefore needs to be treated and marketed differently than other Nashville area neighborhoods. That's why I commit wholeheartedly to serving past, present, and future Lenox Village residents in all of their real estate needs. I've sold properties on Althorp Way, Lenox Village Drive, Leveson Way, Bienville Drive, St. Danasus Drive, Gauphin Place, Loxley Drive, Sunnywood Drive, Concord Mill Lane, Alteras Circle, Dracut Lane, Barnes Cove Drive, Dothan Lane, Fyffe Lane, Anson Lane, Alteras Drive, Avery Park Drive, Lyman Lane, Tolkien Lane, Stone Lane, Rigden Mill Drive, Persia Way, Heaton Way, and Hobbit Lane, among others, throughout Lenox Village. Whether you're interested in buying or selling a home in Lenox Village, you can count on me, the proven Lenox Village Expert, to help you get the job done. Because nobody knows Lenox Village better than your friendly neighborhood Realtor® Diane Crawford Corey!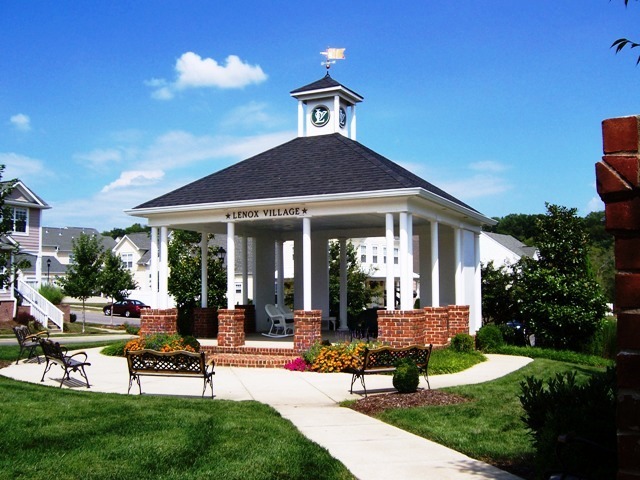 AFFORDABLE, CONVENIENT, FUN!
One of Nashville's trendiest and most desirable communities, Lenox Village offers the full package: affordability, convenience, and fun. With a wide array of Town Center Homes (flats), Townhouses, and Single Family Homes to choose from, there is something to fit every style and budget in Lenox Village. Centrally located in South Nashville with close proximity to I-65 and I-24, commuting is a breeze. It's just 20 minutes to Vanderbilt University, Downtown Nashville, and Nashville International Airport. It's even closer to Brentwood's Maryland Farms, Franklin's Cool Springs Mall, Radnor Lake, and the Nashville Zoo, and only a quick walk or drive to the newer Shayne Elementary and W.H. Oliver Middle Schools.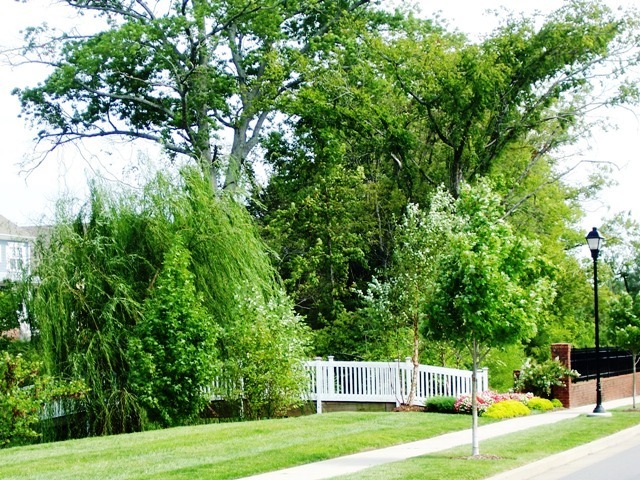 NASHVILLE LIVING AT ITS FINEST
Considered by many to be a "Modern Day Mayberry," Lenox Village is a true walking community chock full of beautiful landscaping, walkways, front porches, park benches, swings, pocket parks, a tot lot, and a community pavilion, all of which foster a vibrant community spirit among neighbors. A perfect blend of historically charming architecture and modern day convenience, Lenox Village is cleverly situated amid a backdrop of preserved wooded hillsides and a natural stream, providing a beautiful setting for its human residents, and for its wildlife inhabitants as well! One of Lenox Village's biggest draws is its low maintenance lifestyle, where most of your landscaping needs are included in your low monthly HOA fee, leaving you more free time to live, work, and play. Exceptionally pet-friendly, Lenox Village has once again grabbed top honors in Nashville Paw Magazine's Reader's Choice Awards as "Best Pet Friendly Neighborhood." And, for your safety and comfort, Lenox Village also has its very own armed neighborhood security patrol. You'd be hard-pressed to find a more beautiful, well-equipped community for the price!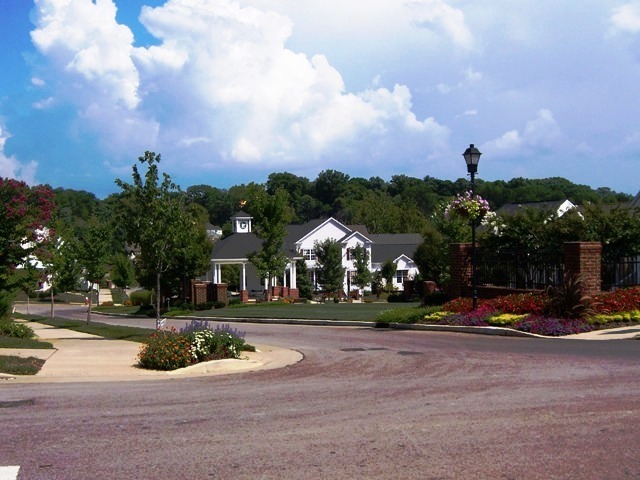 RESTAURANTS, SHOPS, AND BUSINESSES, OH MY!

Many modern-day conveniences are located directly within the Lenox Village community. No need to get in the car when almost anything you can possibly need is just a short walk away!


ABC Insurance Group, 615-646-2117
Allstate Insurance Company, Marc Moore, 615-913-4530
Blackburn Protective Agency, 615-336-7925
Blue Coast Burrito, 615-834-0782
Bridging the Gap Counseling & Educational Services, 629-702-6167
Burger Republic, 615-499-4428
Charcoal Cowboys BBQ, 615-982-6193
Click Studio
David Alan Salon, 615-739-7980
Deep South Growlers, 615-401-9156
Divine Hair Boutique & Salon, 615-315-5752
Dragon K Martial Arts, 615-212-8959
Edward Jones Investments, Tyrone Laws, 615-332-3345
Eleven Bridal Curvy Couture, 615-722-7433
Elle Nails & Spa, 615-331-6630
Hair Studio at Lenox, 615-831-1414
Hendon Chiropractic & Wellness Center, 615-834-0110
Jacqueline Skin & Image Day Spa, 615-333-0035
J.J. Beans Pharmacy, 615-864-8990
Lenox Lash & Brow, 615-487-4986
Lenox Village Dentistry, 615-832-2095
Madams Pet Au Pair

[email protected]

, 615-636-5763
Mark Lynn Architectural Services, 615-308-5330
Nashville Threading, 615-509-0076
No. 1 Chinese Restaurant, 615-833-9999
Nova Pediatrics, 615-712-9712
The Other Place Sports Bar & Grill, 615-445-8122
Organizational Consulting & Design,

[email protected]

, 615-942-8458
Paint + Canvas, 615-499-0543
Paparazzi Barbershop, 615-596-2550
Pawsitively Purrfect Pet Grooming, 615-837-6765
Pork Belly Cafe, 615-454-3980
St. Thomas Medical Partners, 615-284-1450
Shear Faith Salon Boutique, 615-582-7985

Sweetwaters Coffee & Tea, 615-810-9386
Trammell Love Law Firm, 615-243-7979

Visions Hair Studio, 615-430-1188
Workout Anytime, 615-939-3945


COMMUNITY EVENTS
Lenox Village plays host to several community events throughout the year, allowing opportunities for food, fellowship, and fun, including:

ONGOING EVENTS
Lenox Village Seniors/Retireds Group,

Thursdays, 8:30-10:30 AM

(Pork Belly Cafe)
Lenox Village Bunco Group,

1st Monday of each month, 7:00 PM

(location varies)
South Side Runners,

Thursdays at 6:15 PM

, Blue Coast Burrito (Facebook: South Side Runners)
Lenox Village Children's Playgroup (location varies; contact [email protected] for more information)

SPECIAL EVENTS

Lenox Village Easter Egg Hunt & Potluck
Lenox Village Food Truck Festival
Cinco De Mayo Celebration
Summer Movie Nights
Lenox Village Community Garage Sale
Octoberfest